Environmental destruction and climate change strongly impacts vulnerable populations. Rain Drop therefore, decided to help the people of 5 villages around Ambajogai, Beed District, in Maharashtra to combat drought and poverty through the improved management of their natural resources.
Here are some of our activities:
Community meetings
 SHG empowerment
Awareness campaigns
We raise awareness on the water cycle, water management, tree planting and sanitation in schools as well as in villages.
Water study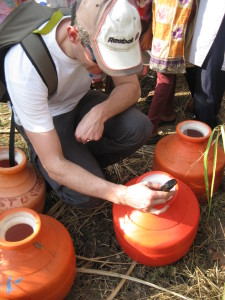 We combine community knowledge and ideas with scientific analysis to guarantee the best output for our projects. A team of french water experts came to study the water and sanitation situation.